Custom furniture manufacturing

Atelier of Prague, Inc., based in New York, is a custom furniture manufacturer and the exclusive distributor of Jan Rosol contemporary design furniture. With over thirty years of experience we are a proud contributor to some of the world's finest interiors. Since 1985 we have been producing handmade furniture of exceptional quality and design, using only the best hand-picked materials and applying the finest finishes. We specialize in all kinds of custom made furniture including sideboards, media consoles, dressers, cabinets, bedside tables, dining tables, etc.
Our custom furniture can be ordered directly from Atelier of Prague, Inc. or through interior design and architectural firms in your area. Please browse through this website to see Jan Rosol's latest furniture designs and the uncompromising quality of our product. We ship our furniture throughout the United States, Canada, South America, Europe, etc.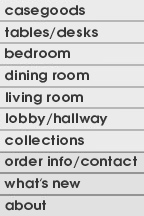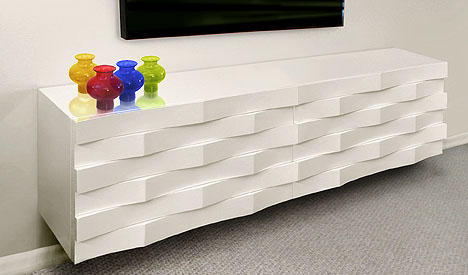 jan rosol conceptual living - unique handmade furniture for distinctive interiors - est. 1985
© Atelier of Prague, Inc. 2005 - 2023