jan rosol - contact / information
Jan Rosol is a furniture designer living and working in New York City. His vision for contemporary living is a synthesis of unique design and exceptionally well crafted product based on a traditional European concept of a modern and comfortable home. His lifelong experience and commitment to art and design became an indivisible part of his work and his furniture designs have enriched interiors around the world.
Atelier of Prague, Inc., based in New York City, is an exclusive distributor of Jan Rosol contemporary design furniture and lighting. With over thirty years of experience we are a proud contributor to some of the world's finest interiors. Since 1985 we have been producing handmade furniture of exceptional quality and design, using only the best hand-picked materials and applying the finest finishes. In addition to showcasing our unique furniture we represent selected artists.
Our furniture, lighting, and works of art can be purchased directly from Atelier of Prague, Inc. or through interior design and architectural firms in your area. Atelier of Prague serves US and international customers. Please visit our showroom on Manhattan's Upper East Side or browse through our website to see Jan Rosol's latest furniture designs and the uncompromising quality of our product. All Jan Rosol furniture is handmade in USA.

We carry both ready made and custom made furniture. Visit our showroom or browse through "quick ship furniture" sections that are located at the bottom of each furniture category page (e.g. sideboards, side tables, chairs, etc) to check out the inventory of our ready made tables, sideboards, dressers, chairs, mirrors, etc.

To place an order, request a quote or get additional information about our products please choose one of the following contact options: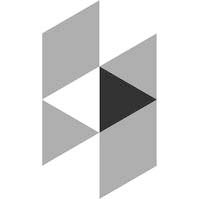 © atelier of prague, inc. 2005 - 2017
e-mail
info@janrosol.com


send an inquiry form


open a trade account
call 212 650 9978 fax 212 452 4828


showroom / mailing address
Jan Rosol / Atelier of Prague, 970 Lexington Avenue
New York, NY 10021 (Upper East Side).
Our showroom is open Monday thru Friday 11am-4pm.
Evenings and Saturdays by appointment.